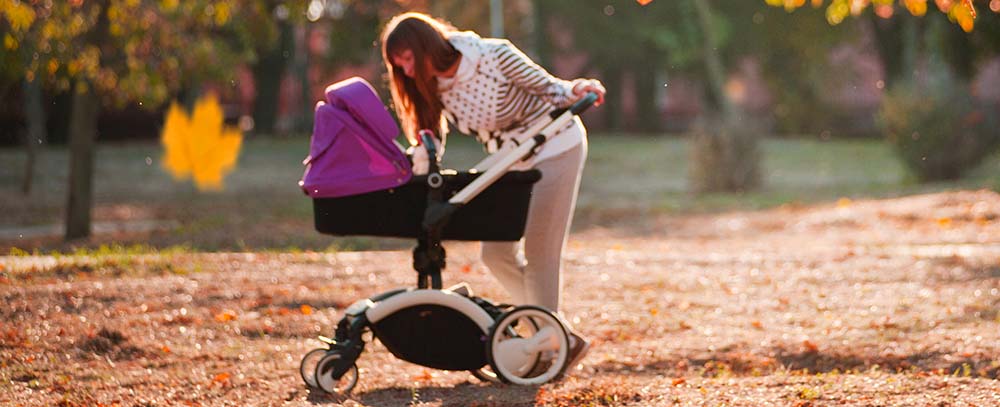 Each stroller is unique considering the types, features, and purposes it serves. There are no one-type-fits all stroller exists! On top of it, a baby stroller is an expensive investment. So, you will be looking for good value for money in return. How can you find the best stroller that serves your purposes? This article is all about giving you an all-in-all stroller-buying guide to assist you to choose the best stroller for you.
Before Buying a Stroller
First, be precise on your requirement that allows you to find out what you need from a stroller before buying a stroller under any perception. The following question might come to your aid:
Who is going to use the stroller?
Which surfaces you are going to roll the stroller most of the time?
What is the weight of your baby/babies?
What kind of storage space do you need?
How much stroller weight is you are happy to bear?
What add-on features would you prefer, for example, cupholder, peekaboo window, and adjustable handlebar?
How long are you planning on using this stroller?
How much you are ready to spend on a stroller?
If you can bear in mind these questions while going through different types of strollers, it will be easier for you to choose the right type of stroller.
Types of Strollers
Which type of stroller suits you rely on how many babies you have, what features you require from a stroller, terrains you are going to cover. Below you will find the six basic stroller types including features:
Standard or Full-Sized Strollers: Standard strollers are full-fledged strollers, packed with most of the features. These strollers are typically robust and include a padded seat with a deep and adjustable recline, equipped with a spacious storage bag underneath the stroller and an extendable canopy. Many of the strollers are modular which means reversible seat: baby may face you or the world, and you can switch between both positions. This kind of stroller stays with the baby till the toddler times, the seats have a higher weight capacity. Standard strollers can be single, double, or convertible double strollers.
Umbrella Strollers: These types of strollers are typically lightweight and compact, designed for easy portability and superb maneuverability, on most streets. The Weighing range from 11-to 15 pounds, The best umbrella strollers are made for easy carry and strolling on most surfaces. These strollers may lack add-on features that could be found on regular or full-sized strollers. They do not usually have cushioned seats or supports car seat. Most importantly, they are practically designed for kids six months or above and capable to raise and move their heads by themselves.
Jogging Strollers: The name suggests best jogging strollers are designed for jogging or running purposes. The best jogging strollers come up with robust wheels capable of handling the most difficult surfaces yet not too heavy. They usually have two wheels in the back and one in the front with a lightweight frame. Active health-savvy parents love these type of stroller that allows them running with their kid. These are like a full-sized regular stroller equipped with deep reclining seats, parent console including cup holder, and many of the models compatible with car seats too. This type of stroller is best fit for you only if you are a frequent jogger.  
Car Seat Carriers: These type are, in fact a frame that easily connects a baby car seat. This are relatively cheaper and convenient. It lets your infant getting in or out of the car without disturbing them.
Double Strollers: Built for parents with twins or two kids who want a single stroller for both of them. There are two sub types: side-by-side and tandem stroller. Typically side-by-side strollers are not easily maneuverable on narrow walkways, small shops or doors. Whereas tandem strollers takes as little space as a single stroller by placing one seat above the other. Although a lot of these strollers has a drawback back sitter baby may have less leg resting space. There are single strollers that are convertible double stroller with the help of an adapter by replacing a seat.
Travel Systems: This is type of stroller is a full-sized or jogging stroller that is compatible with an infant car seat- a combination of a car seat carrier and a regular stroller. There are many convertible double strollers, on which with an aid of an adapter you can attach a car seat replacing the primary or the second seat. For many parents, travel systems can be a budget-cutter option as they get 2 in 1, a car seat, and a stroller in a single stroller.
What to Look for in a Baby Stroller?
By now, hope you are aware of what are your need from a stroller is and you have identified right type of stroller for you. But still, there are plenty of things to consider before buying a stroller, specially the features you need to look up for while considering a stroller. Let us find out what to look for in a baby stroller:
Comfortable Seat: In a regular stroller, the seat is usually padded. The Umbrella strollers are usually has less padding, although best of these type of stroller seat are comfortable enough. Regular or full-sized strollers are usually reclinable in multiple position. Three-position reclining option is more practical. Your baby can seat upright to explore the world better, in relaxing position is more comfortable and the full-recline position is best for taking a nap.
Sturdy Frame: Frame/chassis of a stroller determines the durability of a stroller. Best of strollers comes with an high-quality aluminum frame. Check the frame as it is shock-absorbing, capable of handling bumps on the way.
Adjustable Handlebar: Many spouse are not equal in height, an height adjustable handlebar allows you to adjust the handlebar according to your height for a comfortable strolling experience. Check whether its comfortable to grip since you will be holding it for a long period.
Extendable Canopy: Canopy is what protects your baby from sun's harmful rays, rain or any harsh environment. An extendable canopy will make you walk through sunny mornings and get you through rain and windy condition. A 3-panel extendable canopy is the standard for regular, full-sized stroller. In compact umbrella strollers you may not find a full fledged canopy to curtail it to a compact shape.
Spacious Storage: You know what stuffs you will be carrying and what your baby needs while on the outside. A spacious basket underneath the seat will be a lifesaver for you, and it allows you to get rid of extra baggage for diapers, wipes, feeder bottles, your purse, and or a few groceries. Additional pockets for your cell phone, keyrings, or drinks including a parent console will bring convenience for you.
Smooth Maneuverable: Advanced suspension system, shock-absorbing frame and brake system combinedly determines the maneuverability of a stroller. All-wheel suspension system are undoubtedly performs better over multiple terrains. The suspension system allows the stroller to soak up jolts on uneven terrains and glide the stroller smoothly. It makes comfortable for your baby on a ride and easier for you to push.
Safe and Secure: Safety is the optimal concern of any first-time parents who opts for a stroller. Most of the strollers in the market have standard safety requirements. Most common is a five-point safety harness that your baby securely that won't be able to escape. Check the safety harness whether it is comfortable for your baby and easy to buckle and unbuckle. A safe stroller usually comes with a functional, easy accessible brake system that works just fine.
Ease of Use: Check if all the features of a stroller is easy to use, fold and store. You must be able to move it in and out of your apartment without any hassle. If you are into travel, think about whether your stroller is compact enough for you while collapsed. Does it fold easily? Another question you may look up for: whether it has a one-hand drive option. We recommend choosing one that is not bulky to walk through narrow walkways, doors, or small shops.
Newborn Ready: You have a newborn and considering carrying the little fellow for a walk or to the shops on a stroller? Yes, you can! Choose a stroller with cushioned and fully-reclinable seat. Look if there is an adapter to fasten your car seat or bassinet to your stroller. If these features are included, its a big thumbs up!
Wrapping It Up
A stroller is the most expensive baby accessories you might buy. So, think twice before choosing one. Ensure that your strollers have all the amenities you may require. I hope this article helps you to choose the right stroller for your baby and you. Happy strolling!
Related Posts

What Is an Umbrella Stroller?
What is a Jogger Stroller?
What is a Travel Stroller?


Amazon Disclaimer:

I research, test, review, and recommend the best products. My content is intended for informational and educational purposes only. If you buy something through links, I may earn a commission at no extra cost to you.

Stroller Insider is a participant in the Amazon Services LLC Associates Program, an affiliate advertising program designed to provide a means for sites to earn advertising fees by advertising and linking to Amazon.com. As Amazon Associates, we earn from qualifying purchases.